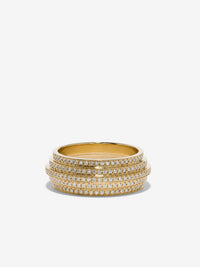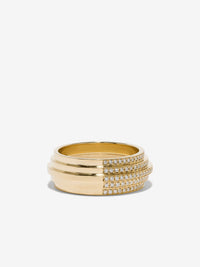 Staircase 5-Tier 3/4 Pave Band
$9,780
18k Yellow Gold, White Pave Diamonds 3/4 of the way around the band.
Carat weight dependent on ring size
Ready to ship in size 6 and size 7. Can be resized one size up or down in 1 week, or can be remade into a different size in 4-6 weeks.
Made and hand-finished in LA, each piece sold helps ocean-related causes
Ready to Ship: Ships in 3-5 business days
Made to Order: Ships in 4-5 weeks
Made and hand-finished in LA, each piece sold helps ocean-related causes