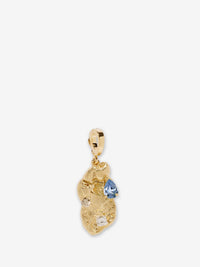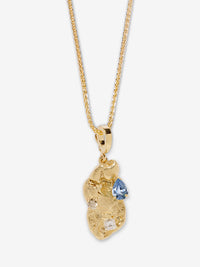 Sapphire Scattered Large Gold Nugget Charm
$5,270
Eclectic pendants in rich 18k yellow gold punctuated by scatterings of precious gemstones in regal colors. A playful yet elegant contrast against the vibrant gold. Modern treasures reminiscent of ancient artifacts and precious relics.
18k Yellow Gold, .55ct Sri Lankan Sapphire .18ct Carre Diamond, .10ct Diamond
Size and shape will vary due to the raw, natural nature of the nugget.
This charm comes on a charm clasp. Meaning the clasp opens and closes and can be taken off or put on any chain

Made and hand-finished in LA, each piece sold helps ocean-related causes
Ready to Ship: Ships in 3-5 business days
Made to Order: Ships in 4-5 weeks
Made and hand-finished in LA, each piece sold helps ocean-related causes