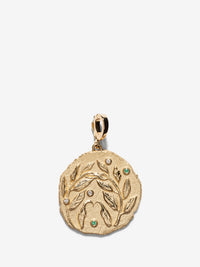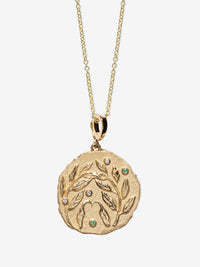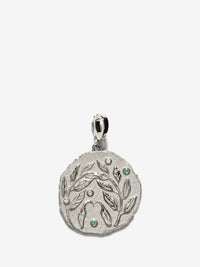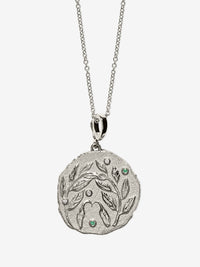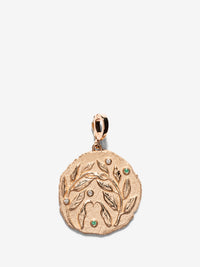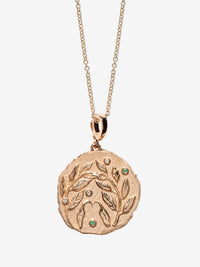 Olive Branch Large Coin
$3,800
Inspired by ancient Grecian themes, this coin features an olive branch. Olive branches were used in Greece as a marker of special occasions and celebration.
Olive branches signify Celebration.
27mm coin; Made of 18K Yellow Gold, .03ct White Diamonds & .02ct Zambian Emeralds.
This coin comes on a charm clasp. Meaning the clasp opens and closes and can be taken off or put on any chain.

Made and hand-finished in LA, each piece sold helps ocean-related causes.
Ready to Ship: Ships in 3-5 business days
Made to Order: Ships in 4-5 weeks
Made and hand-finished in LA, each piece sold helps ocean-related causes