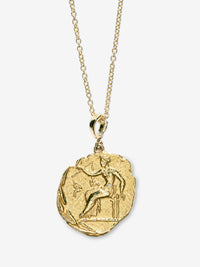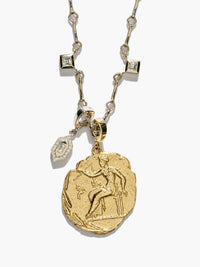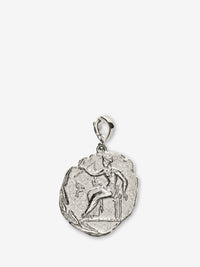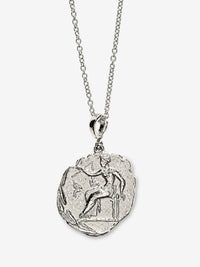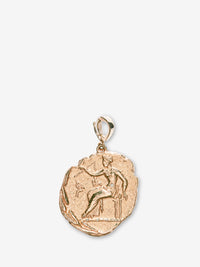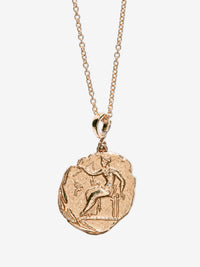 Aphrodite Large Diamond Coin Charm
$3,800
Inspired by ancient Grecian themes, this coin features Aphrodite, the goddess of love, holding a scale containing two small, winged Erotes (winged gods associated with love) and surrounded by olive branches.
Aphrodite + Olive branches signify Peaceful Love.
27mm coin; Made of 18K Yellow Gold & White Diamonds.
This coin comes on a charm clasp. Meaning the clasp opens and closes and can be taken off or put on any chain.

Made and hand-finished in LA, each piece sold helps ocean-related causes.
Ready to Ship: Ships in 3-5 business days
Made to Order: Ships in 4-5 weeks
Made and hand-finished in LA, each piece sold helps ocean-related causes